Measuring Greatness
---
Edgar Martínez
Hall of Fame Class of 2019
1987-2004: 18 years | 2,055 games | 514 2B | .312 AVG | .933 OPS
Edgar Martinez is bound for Cooperstown!
There was a time when it appeared impossible. But after three years of steady gains — and a marketing campaign like none other — Edgar will become the second player to wear a Mariners hat in the hallowed halls of the Baseball Hall of Fame.
No. 11, known simply as 'Gar by many, was by no means the flashy superstar his Hall-of-Fame teammate Ken Griffey Jr. was. Instead, Edgar was a mark of consistency. He was a steady force in the middle of the M's lineup, and was known for spraying the baseball all over the yard, hitting doubles and driving in runs. His most memorable moment fittingly came on a hit known now as 'The Double' that clinched the ALDS for the Mariners and became the most iconic moment in team history.
Here's a look back on Edgar's storied career.
By the numbers

All-Star games
7

Silver Sluggers
5

AL batting titles
2

MVP award votes
1992 - 12th place
1995 - 3rd place
1997 - 14th place
2000 - 6th place
2001 - 16th place
Martínez vs. the League
Edgar Martínez, perennially underrated? He was regarded as too old to be a prospect. A torn hamstring relegated him to a career as a designated hitter, overlooked for MVPs and underappreciated by Hall of Fame voters for his nine-year life on the ballot. His reputation will forever be his consistency — and those doubles — but at his peak, Martínez was undoubtedly among the league's elite. Explore his careers numbers against that season's American League MVP, and the average American Leaguer to qualify for the batting crown.
Martínez
League average
League MVP
* On-base plus slugging
** Wins above replacement
Year by year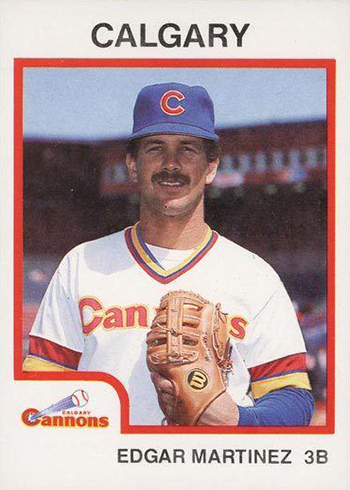 1987
.372
5 RBI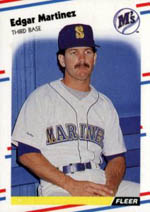 1988
.281
5 RBI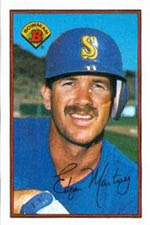 1989
.240
20 RBI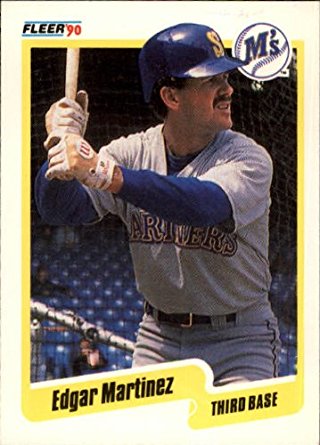 1990
.302
49 RBI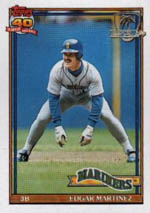 1991
.307
52 RBI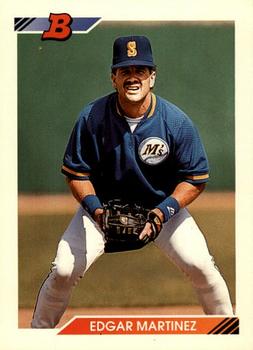 1992
.343
73 RBI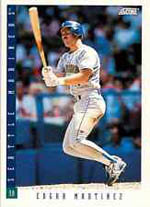 1993
.237
13 RBI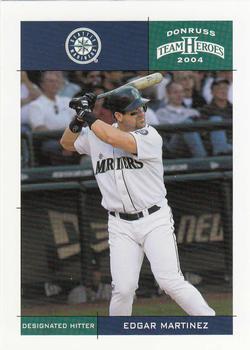 1994
.285
51 RBI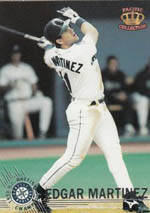 1995
.356
113 RBI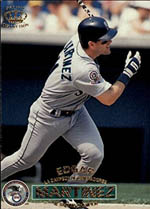 1996
.327
103 RBI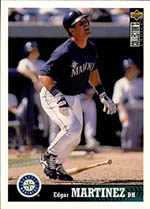 1997
.330
108 RBI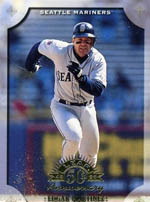 1998
.322
102 RBI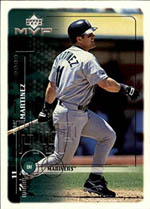 1999
.337
86 RBI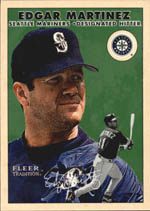 2000
.324
145 RBI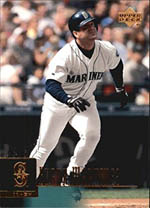 2001
.306
116 RBI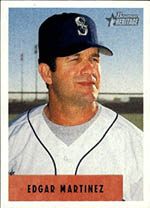 2002
.277
59 RBI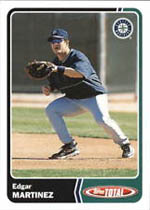 2003
.294
98 RBI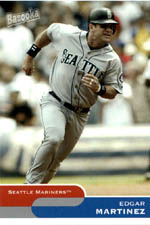 2004
.263
63 RBI