December 2001
The Mariners trade three players for third baseman Jeff Cirillo, who had hit at least .314 his previous four seasons. In two seasons with Seattle, he hit a combined .234.
July 2002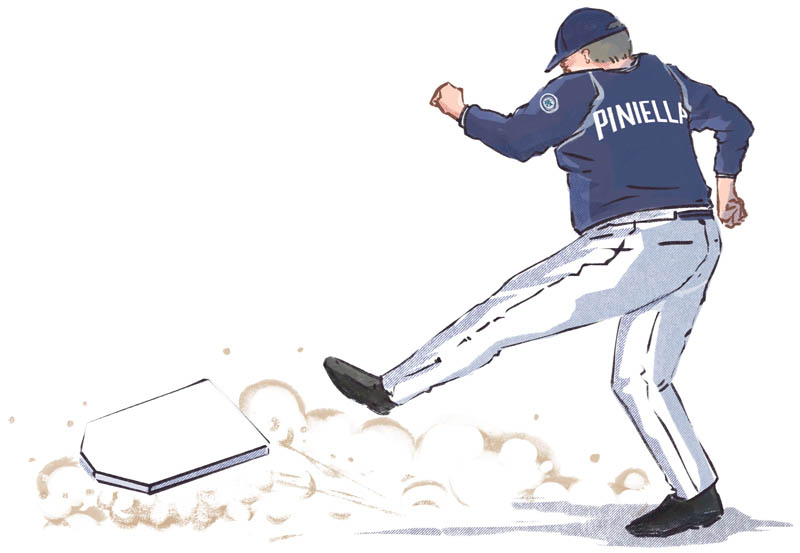 The Mariners don't upgrade at the trade deadline, upsetting famed manager Lou Piniella, who is dealt to Tampa Bay that offseason at his request, in a player-manager swap. "His name has come up in connection to job openings, especially in his Tampa hometown, because he reportedly wants to return East and because he was disillusioned that Mariner management refused to spend extra money near the trading deadline to upgrade the roster," The New York Post's Joel Sherman wrote. The Mariners won 93 games in both 2002 and '03, but without the advent of the second wild-card spot, fell short of the postseason each year. General manager Pat Gillick left for the Phillies after 2002, the Mariners' major-league roster aging and farm system decimated.
Nov. 7, 2003 - The Bill Bavasi GM era begins
Dec. 19, 2003
General manager Bill Bavasi makes his first major signing: Scott Spiezio, who hits .215/.288/.346 during his one full season in Seattle, after signing a three-year, $9.15 million contract. He was released midway through 2005, barely a year and half after inking his deal.
October 2004
Ichiro slaps three hits — Nos. 258, 259 and 260 — to pass George Sisler's season hits record of 257. Despite a dreadful 63-99 record, a sold-out Safeco Field salutes Ichiro with a standing ovation, and he gets his 261 and 262 two days later in the season finale.
Dec. 15, 2004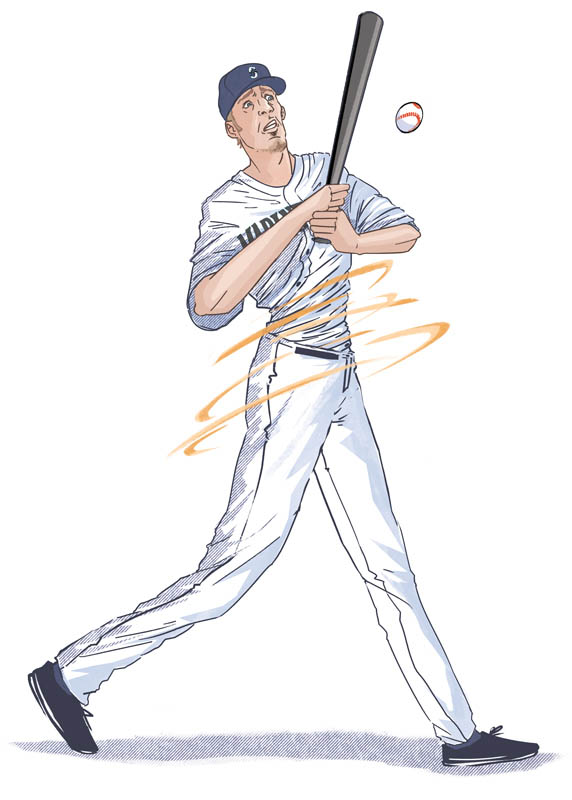 Bavasi hands out $50 million over four years to Richie Sexson. He's solid for two seasons (despite leading the league in strikeouts in 2005) before his production plummets in 2007 and the Mariners release him midway through the following season. Sexson struck out in 23.6 percent of his at-bats as a Mariner.
July 2006
Within a month of each other, the Mariners deal Shin-Soo Choo and Asdrubal Cabrera to the Indians in two separate trades. Choo and Cabrera went on to become All-Stars, Choo eventually helping the division-rival Rangers to multiple playoff runs. In return, Seattle acquired Eduardo Perez and Ben Broussard, a first-base platoon that combined to hit .316 with 21 home runs for Cleveland that season. The duo didn't come close to replicating that success as Mariners, combining for a slash line of .223/.290/.363.
Seattle went 37-44 following the Perez trade — 29-32 after Choo was dealt — and finished in last place, 15 games out (and with the same record as the Indians).
Those Mariners trades came after 35-year-old Carl Everett, whom Bavasi had signed to a $3.4 million deal to be the team's everyday DH, struggled badly. The contract would be Everett's last, released after hitting .227 in 92 games. That offseason, the Mariners dealt Rafael Soriano, a promising arm and future closer, for Horacio Ramirez, who posted a 7.16 ERA in his lone season in Seattle.
"More than anything else, the trades that year were just good old-fashioned disasters," Bavasi later told Rob Neyer.
July 1, 2007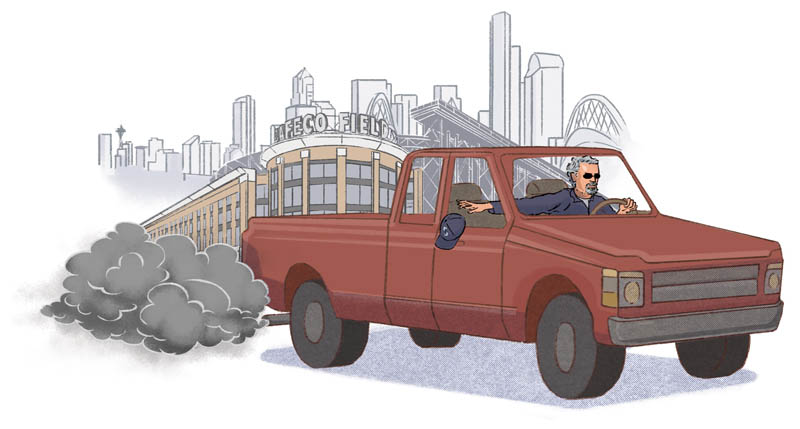 Manager Mike Hargrove abruptly resigns in the middle of the season with his team riding an eight-game winning streak. The Mariners handed the reins to John McLaren and Hargrove drove out of town, California-bound in his red pickup truck. According to the Elias Sports Bureau, Hargrove was the first big-league manager since at least 1900 to exit while on a winning streak of more than seven games.
Aug. 5, 2007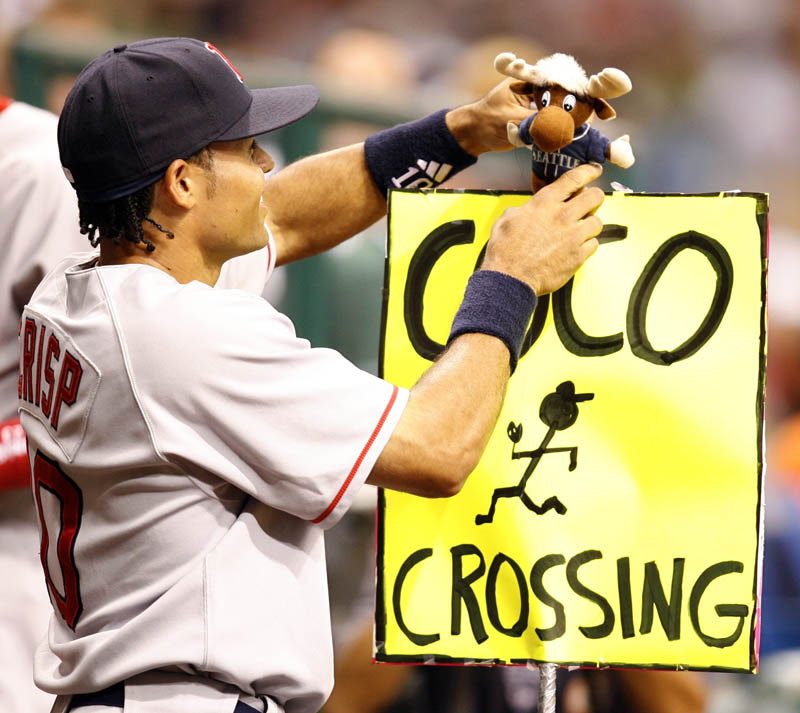 The Moose's humor was really a little too on the nose when he crashed his ATV into a player on the Safeco Field warning track. The victim, then-Red Sox outfielder Coco Crisp, wasn't injured. "I'm not an angry man," Crisp said. "It was an accident. I mean, I'm not going to run over and clothesline the guy."
December 2007
Bavasi gives $48 million over four years to Carlos Silva, who throws a whole 183 ⅔ innings for Seattle over one-plus season. He goes 5-18 with a 6.81 ERA, with -2.8 WAR. Worse yet: Silva is dealt to the Cubs for Milton Bradley, who the next offseason (January 2011) is arrested for making threats against his wife, whose abusive relationship was later detailed by Sports Illustrated.
The week leading up to Bradley's release on May 16, 2011, from Geoff Baker: "On Friday, Bradley was ejected in the eighth inning of a tie game for arguing a strikeout, leaving the Mariners with a short-handed bench that prevented them from pinch-running in a key situation. Bradley was booed after failing to get to several balls hit his way Saturday. Then on Sunday, his poor throw led to a disastrous chain of events and two critical Chicago runs on the same play."
February 2008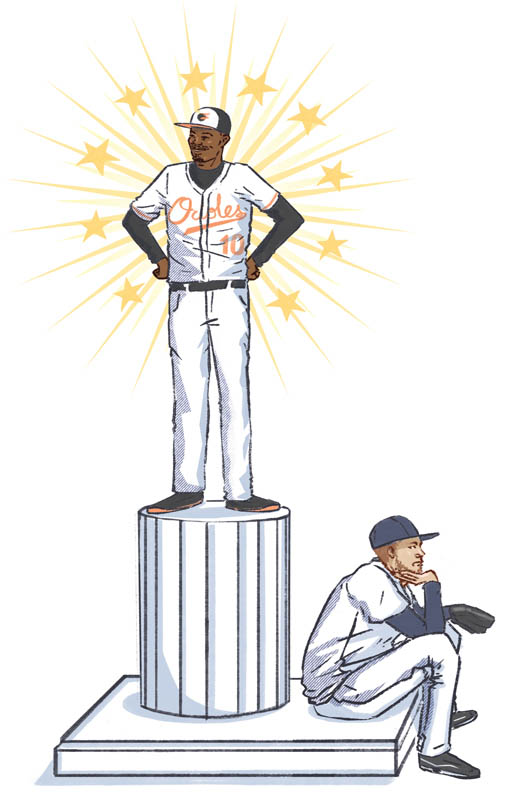 It's the most infamous move in Mariners history. Bavasi trades top prospect and soon-to-be perennial All-Star Adam Jones along with Chris Tillman, a future starter with five years of club control, and a trio of prospects for Erik Bedard.
The canary began chirping before opening day. Bedard was named opening-day starter, leaving young ace Felix Hernandez "extremely irked," Ryan Divish later reported. "And we also later found out that Bedard was uncomfortable in that situation of having the spotlight on him as the opening day starter and supposed staff ace. Not one of McLaren's best ideas."
Yet, at the time, manager John McClaren reasoned: "Y'all are going to make a bigger deal out of this than anybody else. Felix is fine with it. We're fine with it. We just think this is the best route to go at this point." Considered by many the favorites in the AL West, the Mariners won 61 games in 2008, and Bedard never pitched more than 129 ⅓ innings in a season during his injury-plagued three and a half years in Seattle.
2008
33-year-old Jose Vidro (.234) bats cleanup 13 times. Really.
June 2008
Bavasi, with the Mariners securely in last place and sensing the end was near, wanted to hold his players accountable. So he withheld their postgame meal until they faced the media, which was already hearing it from McLaren in a rant that even rivaled those from Sweet Lou. "We're playing our asses off every day and have got nothing to show for it. I'm tired of (expletive) losing, I'm tired of getting my ass beat and so are those guys." McLaren was fired a little more than two weeks later (three days after Bavasi). The team had the worst record in baseball (25-47) and a $100 million-plus payroll.
June 16, 2008 - Bill Bavasi fired
Oct. 22, 2008 - The Jack Zduriencik GM era begins
December 2009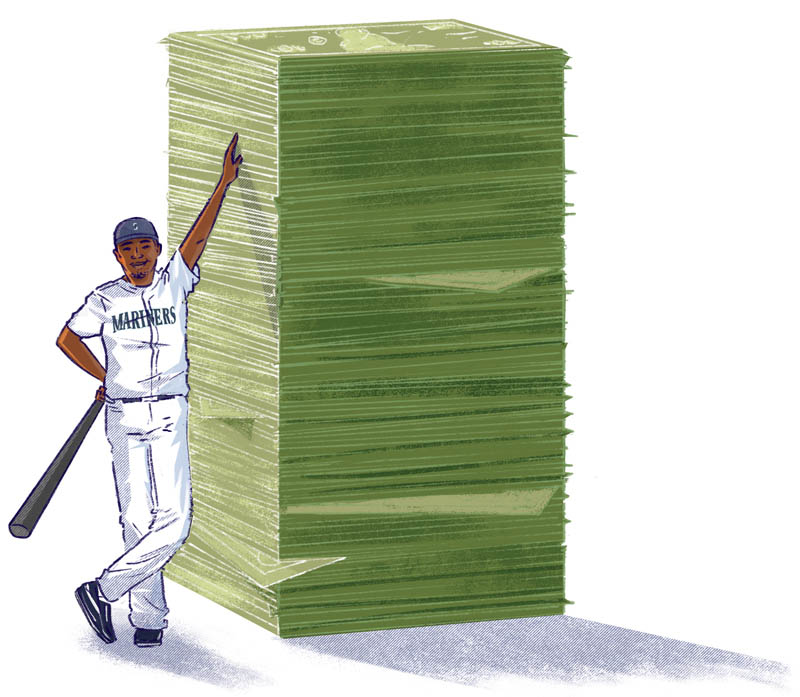 Mariners give Chone Figgins a four-year, $36 million contract. He hits a career-worst .259 in his first season in Seattle and only goes downhill from there, to .188 then .181 before the Mariners designate him for assignment after the 2012 season.
2010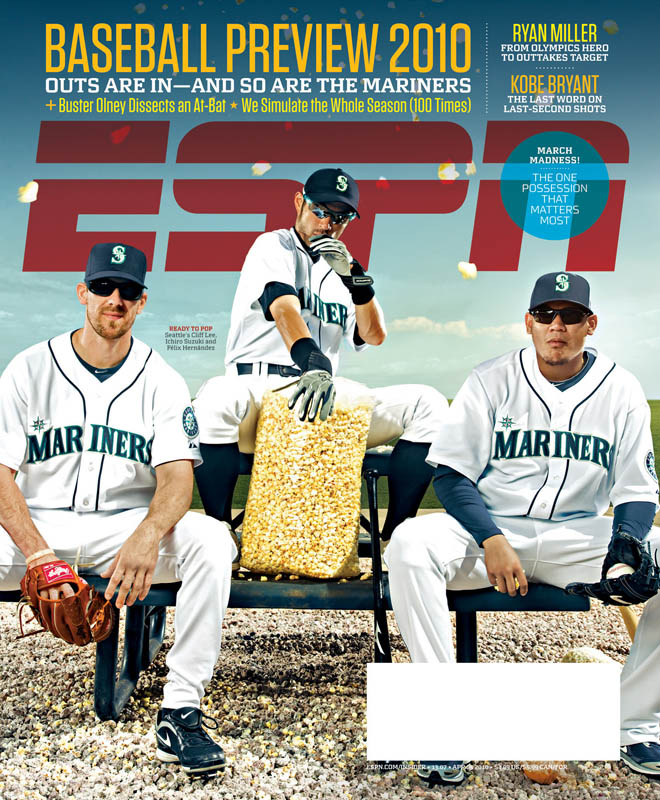 Ichiro, Felix and Cliff Lee are featured on ESPN The Magazine's baseball preview cover. Not halfway through the season, sitting at 33-44, the Mariners traded Lee for a package of Justin Smoak, Blake Beavan, Josh Lueke and Matthew Lawson. That Lueke had been arrested for rape and sodomy in 2008 and later pleaded no contest to a reduced charge of false imprisonment with violence cast a shadow over the deal. Lee would spend 70 days as a Mariner.
2010
Jose Lopez (.239/.270/.339) bats cleanup EIGHTY EIGHT times. Really. The Mariners score a league-worst 513 runs (29th: PIT, 587).
May 2010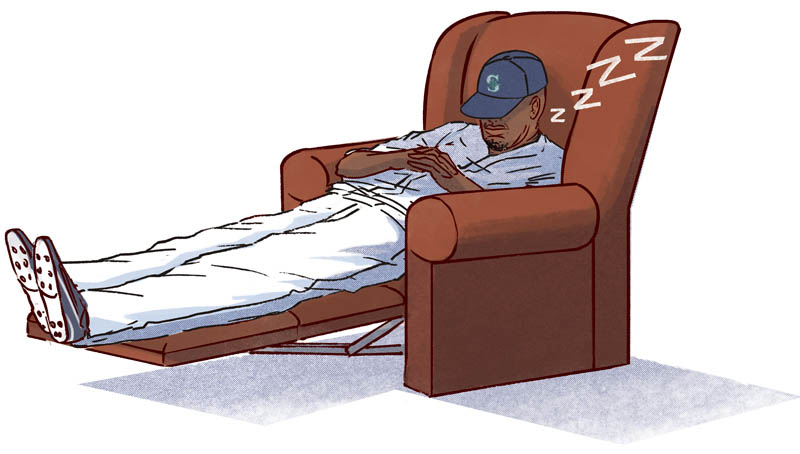 Ken Griffey Jr. reportedly sleeps through a pinch-hitting opportunity. "He was asleep in the clubhouse," one player told News Tribune reporter Larry Larue. "He'd gone back about the fifth inning to get a jacket and didn't come back. I went back in about the seventh inning — and he was in his chair, sound asleep." Weeks later, according Sports Illustrated's account, Griffey drove off into the night — literally — mid-series and announced his retirement 48 hours later.
2010-11
The Mariners finish back-to-back seasons with the fewest runs scored in the major leagues, 513 in 2010 and 556 in 2011.
July 2011
Three weeks. The Mariners go three weeks without winning a game. From July 6 to July 26, Seattle dropped 17 in a row. They also went 30 innings without scoring a run. Mercifully, it came to an end with a 9-2 victory over the Yankees 21 days later, but not before the M's had fallen from 2.5 games behind the division leader to 15.
Aug. 15, 2012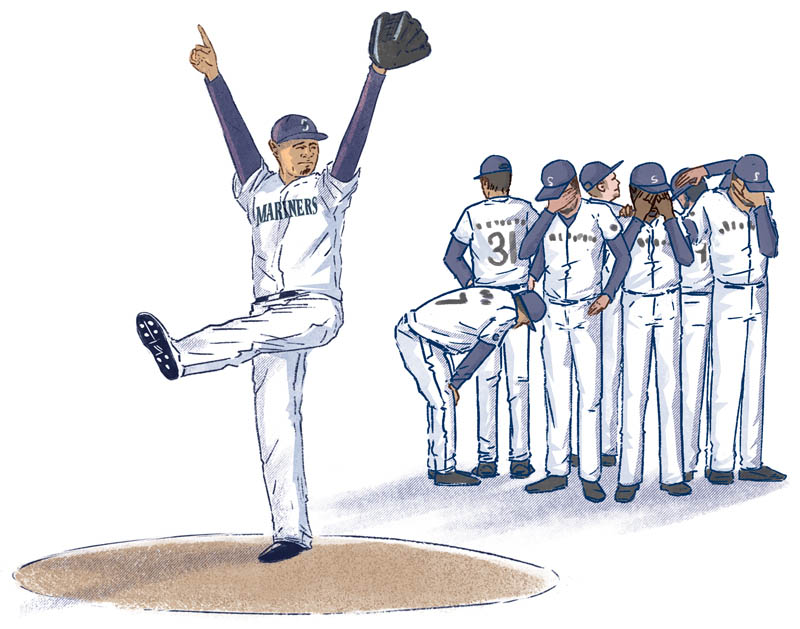 PERFECT! In the game that immortalized Felix Hernandez in Mariners lore, he finished it like royalty. The King twirled and pointed to the sky — he had retired 27 straight Rays, striking out eight of the final 12, to throw the 23rd perfect game in major-league history.
Dec. 12, 2013
Robinson Cano signs a 10-year, $240 million contract with the Mariners, at the time tied for the fourth-largest in major-league history and a Seattle franchise record.
September 2014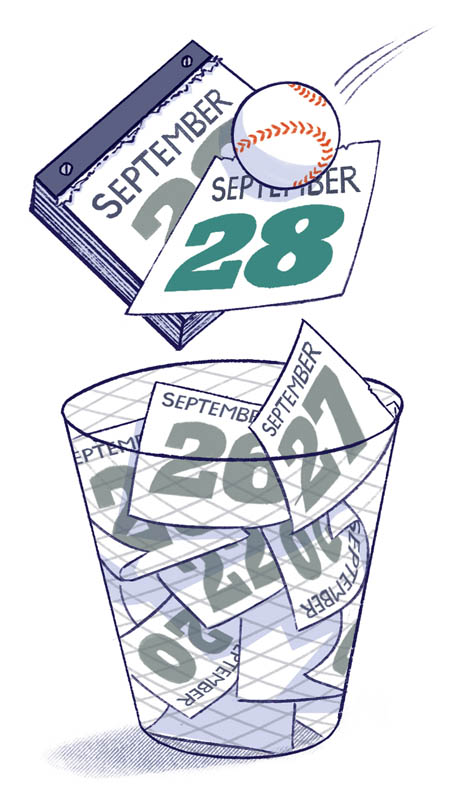 Felix Hernandez comes the closest he ever has to pitching in a postseason game — in front of a sold-out Safeco Field, with the Mariners' playoff hopes still alive in Game 162. They won their final four games after losing their previous five. But it's not enough to catch the A's, and the gem Hernandez spun the day of Sept. 28 was for nothing. Seattle finished ONE game back of a wild-card spot.
Aug. 28, 2015 - Jack Zduriencik fired
Sept. 28, 2015 - The Jerry Dipoto GM era begins
It took Jerry Dipoto a week to complete his first trade. Appropriately, it was a six-player swap. And since, he's made deals at such a rapid pace it makes the Mariners' managerial churn appear snaillike. Two and a half years into his tenure, seven players remain from the 40-man roster he inherited. There have been winners — acquiring Jean Segura and Mitch Haniger from Arizona — and losers — Chris Taylor for a starter who couldn't lower his ERA below 7 at Triple-A, "clearly the worst deal I've ever made," Dipoto later assessed. But many exist in the ether of minor swaps and the waiver wire. There's no question Trader Jerry has begun to shape the organization in his image. But will he find any more success than his predecessors?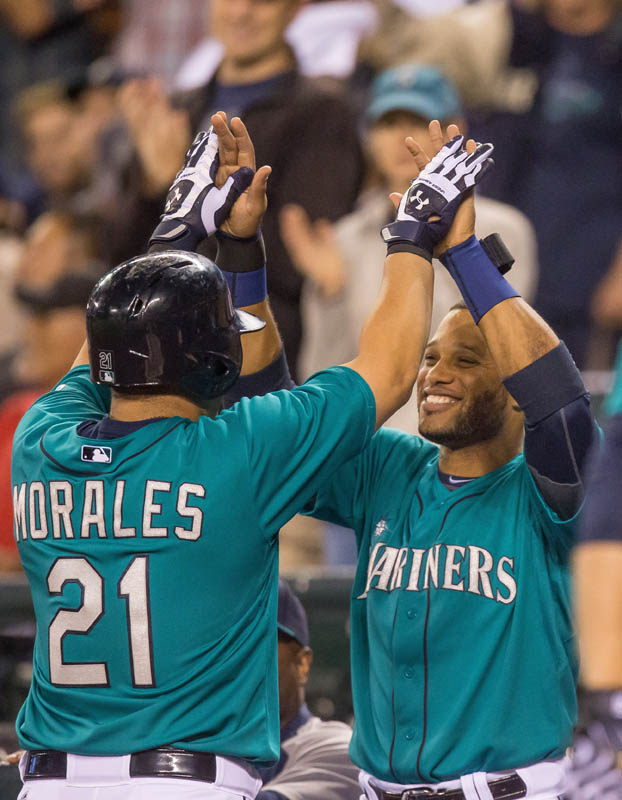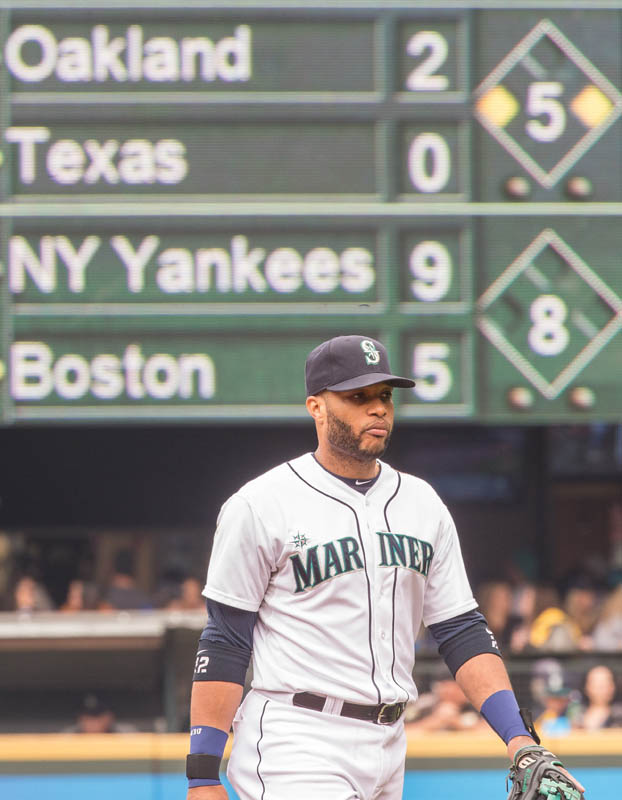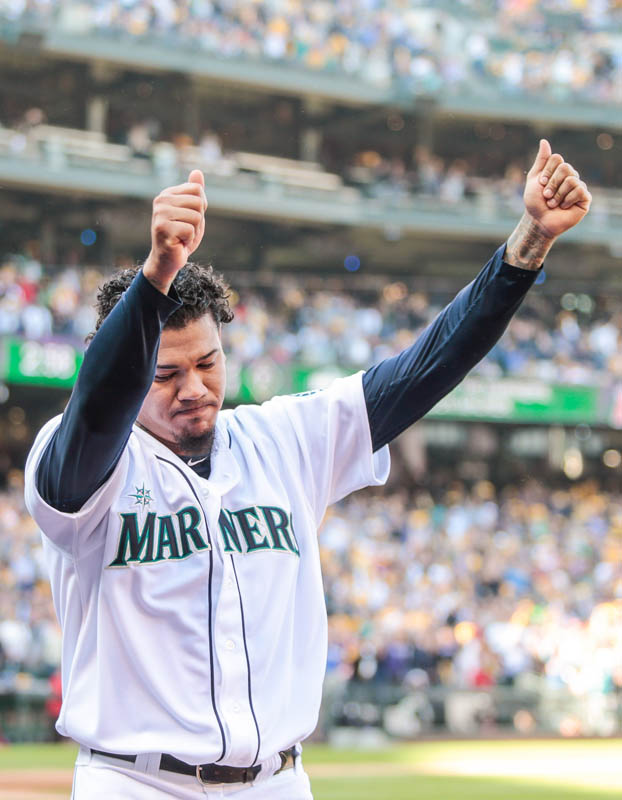 Three reasons Mariners fans should be optimistic
by Ryan Divish
1. Potent Lineup
The Mariners should score runs. The first five hitters in their projected everyday lineup — Dee Gordon, Jean Segura, Robinson Cano, Nelson Cruz and Kyle Seager — are previous All-Stars with career résumés that reflect their success and paychecks. The addition of Gordon, to go with Segura at the top of the order, allows Seattle not to rely just on homers. The Mariners can create runs with their legs. Gordon has stolen more than 50 bases in three seasons, including 60 in 2017.
The Mariners believe Seager won't be as streaky this season after finally settling on a swing. Cano and Cruz are each a year older but are still productive and dangerous.
But what could make the lineup particularly potent are the hitters after the first five. Seattle will use Ryon Healy, Mitch Haniger and Mike Zunino in the No. 6,7,8 spots in some varied order. Healy and Zunino have legitimate power, each hitting 25 homers last season. Haniger's first 20 games last season and the final 29 games of the season were brilliant, as he displayed his hitting versatility.
2. Paxton power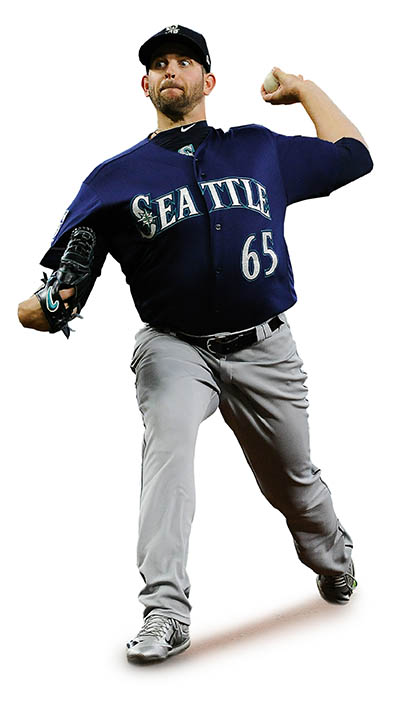 James Paxton has done everything to be healthy for 2018 and become the type of dominant starter that he was for extended periods last season. Armed with a mid- to high-90 mph fastball, a nasty curveball and cutter and an improved changeup, he has all the tools to be one of the best starting pitchers in the American League.
He posted a 12-5 record with a 2.98 ERA in 24 starts last season. He struck out 156 in 136 innings and career marks in wins, starts, innings, strikeouts and ERA (2.98). But that success was interrupted by two stints on the disabled list because of a forearm strain and later a pectoral strain. His absence crushed a Mariners' rotation he had been anchoring.
In past offseasons, he's modified his routine to trim unneeded weight and become more flexible with the use of hot yoga. This season he revamped his diet, removing all cow's milk and related products in an effort to remain healthy.
If he gives Seattle 30 starts, it would take some pressure off the rest of the staff.
3. Pleasant surprises
Realistically, the Mariners need more than a few surprising contributions or performances that exceed expectations. They have a good idea what they'll get from established players, particularly the position group, but if a starter like Marco Gonzales can put together or a strong season or if hard-throwing reliever Dan Altavilla can harness his stuff and be a reliable set-up man, the Mariners could have a different outlook.
Gonzales, with a new natural arm slot and two years removed from Tommy John surgery, has looked outstanding this spring. He has given a glimpse of why he was a first-round draft pick and a touted prospect with the Cardinals. Altavilla adjusted his slider grip, simplified his mechanics and has been one of Seattle's best relievers this spring.
After two seasons of dealing with injuries, it would be a pleasant surprise if Felix Hernandez could make 28 to 30 starts and display a level of consistency with his command. While no one expects Hernandez to be the King Felix of five years ago, there is a belief that cleaner mechanics and a simpler delivery will allow him to be a useful starter if he stays healthy.
...and three reasons they shouldn't
1. Injuries
Every team deals with them, but in the past few seasons and even this spring, it seems as if the Mariners have had to deal with them more than the rest.
The Mariners' bullpen, which the front office and coaching staff considered to be a strength, was dealt a body blow when David Phelps suffered a torn ulnar collateral ligament in his elbow, ending his season before it started. Phelps was supposed to pair with Juan Nicasio as shutdown set-up men before closer Edwin Diaz.
Seattle will be without outfielder Ben Gamel (oblique strain) for the first month of the season, and No. 5 starter Erasmo Ramirez (lat strain) won't make his first scheduled start. Their early absence isn't ideal for a team that wants/needs to get off to a strong start.
And Ichiro at age 44, Cruz at 37 and Cano at 35 are injury risks, and Hernandez and Paxton have also dealt with their injury issues.
2. The competition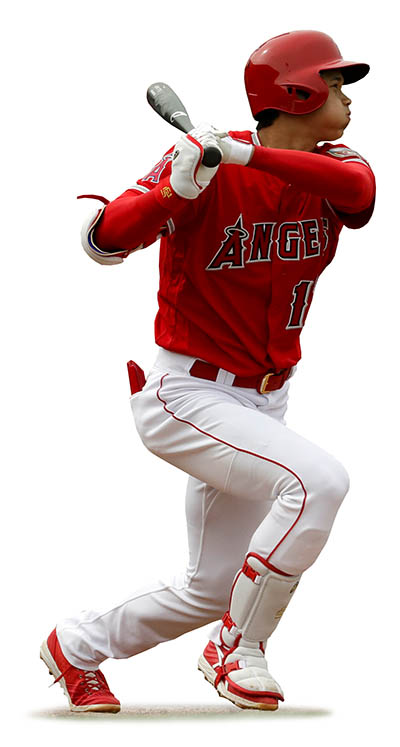 The American League West features the defending World Series champion Houston Astros, a team that the Mariners have struggled to beat since they joined the division, posting a 39-55 record against over the last five seasons. Houston returns the bulk of its team and many in baseball are predicting back-to-back titles.
The Angels should be improved, adding second baseman Ian Kinsler and third baseman Zack Cozart to their infield, and retaining outfielder Justin Upton to go with all-everything center fielder Mike Trout. The Angels' pitching — both the rotation and bullpen —- is a question mark, even with the addition of Shohei Ohtani. Still, many insiders feel they are better than the Mariners.
The American League could be dominated by four "super" teams — the Astros, Yankees, Indians and Red Sox. Even with Minnesota's success last season, Cleveland seems to be a lock in the AL Central while the Yankees and Red Sox will battle in the AL East with the loser likely to grab with top wild card spot. Unlike past years when the second wild card team got into the postseason with 85 to 86 wins, it's very possible that the second-wild card team could need to win closer to 88 to 90 games. Does Seattle seem like an 88-win team?
3. Just because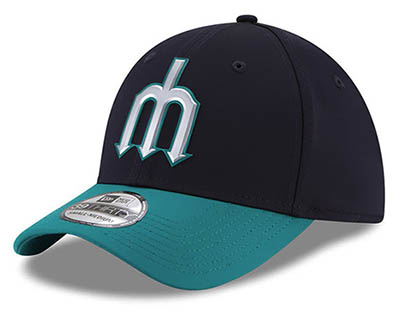 Maybe it's bad luck or the curse of the upside down trident.
Maybe it's the baseball gods punishing them for past sins like the Erik Bedard trade and the Heathcliff Slocumb trade before that.
Maybe it should be expected.
For any number of reasons discussed, the Mariners have not made the postseason since 2001. Breaking that trend isn't simple. It gets into the heads of fans and coaches and players.
"What's going to go wrong first?"
"What bad thing will happen next?"
It's easy to see all that can go wrong this season:
Injuries, continued to age-related regression from Cano, Cruz and Hernandez. League-adjustment regression for Haniger, Gamel and Gonzales. Injuries and a lack of roster and organizational depth exposed.
Any of those things could be crushing to the Mariners postseason hopes.