Orcas thrive in a land to the north.
Why are Puget Sound's dying?
BLACKFISH SOUND, QUEEN CHARLOTTE STRAIT, B.C.
B
igger and bigger, with a puff and a blow, the orca surfaces, supreme in his kingdom of green.
Northern resident orcas like this one live primarily in the cleaner, quieter waters of northern Vancouver Island and Southeast Alaska, where there also are more fish to eat. They are the same animal as the southern residents that frequent Puget Sound, eating the same diet, and even sharing some of the same waters. They have similar family bonds and culture.
The difference between them is us.
The southern residents are struggling to survive amid waters influenced by more than 6 million people, between Vancouver and Seattle, with pollution, habitat degradation and fishery declines. The plight of the southern residents has become grimly familiar as they slide toward extinction, with three more deaths just last summer. Telling was the sad journey of J35, or Tahlequah, traveling more than 1,000 miles for at least 17 days, clinging to her dead calf, which lived only one half-hour.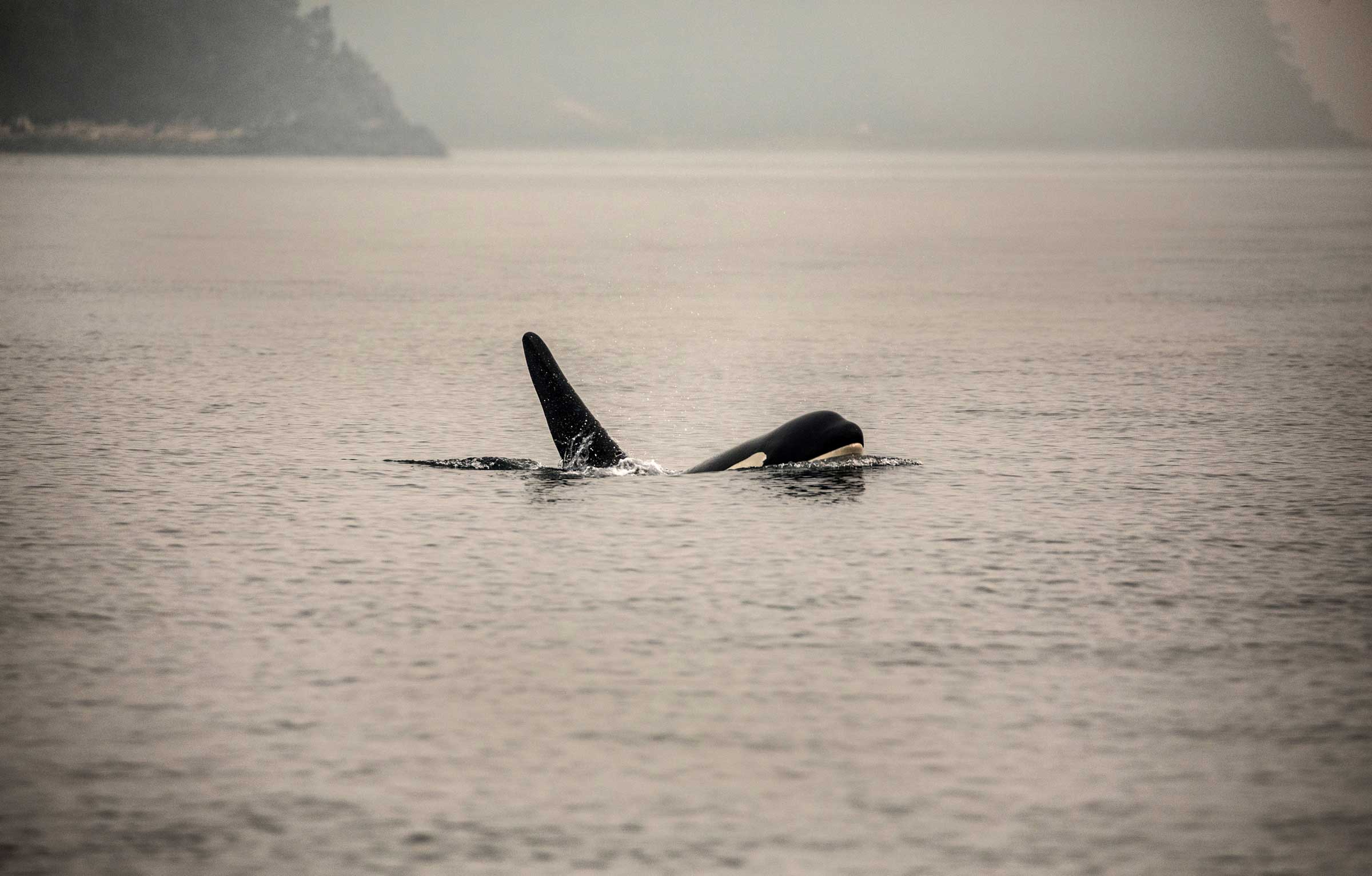 ABOUT
THIS SERIES
In the weeks and months ahead, The Seattle Times' "Hostile Waters" series will continue to explore and expose the plight of the southern resident killer whales, among the most-enduring symbols of our region and most-endangered animals. We'll examine the role humans have played in their decline, what can be done about it and why it matters.
Yet just to the north, the orca population has more than doubled to 309 whales since scientists started counting them in 1974, and has been growing ever since, at 2.2 percent per year on average.
For scientists seeking to better understand the southern residents' troubles, the northern residents are like a control group, said Sheila Thornton, chief killer-whale biologist for the Department of Fisheries and Oceans Canada.
"Their environment has changed so quickly, over just two generations," Thornton said of the southern residents. "To keep up with these changes is almost an impossible task. How do they survive in the environment we have created for them?"
The decline of the whales, a symbol of the Northwest, is also a warning, as climate change and development remake our region.
The northern residents live in not just a different place, but another world.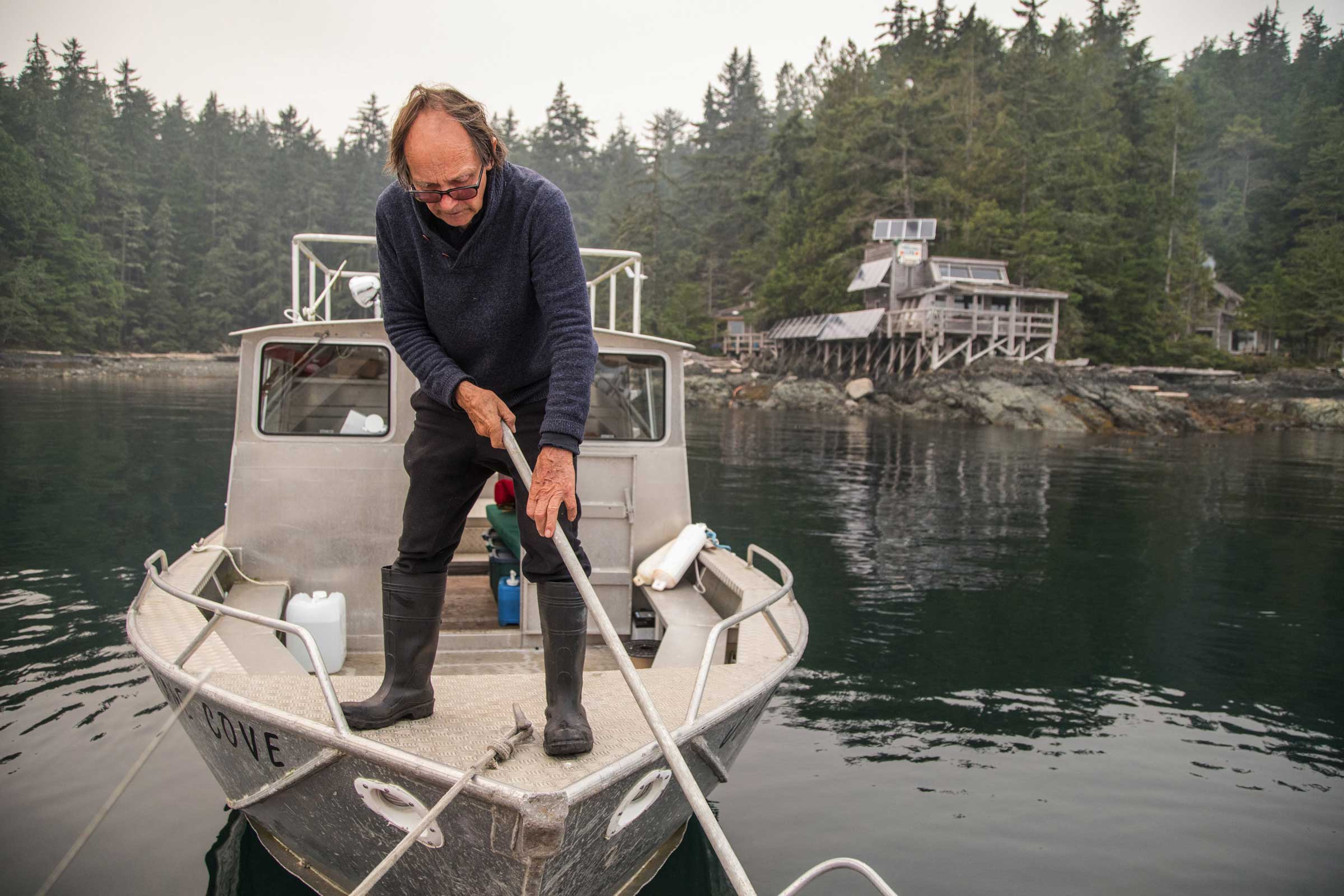 A remote land to the north
P
aul Spong stuffs a pair of chainsaw ear muffs on his head to block out the racket as he pilots his boat to collect visitors arriving at
OrcaLab
, his remote, land-based whale research station on Hanson Island, on the northeast side of Vancouver Island.
OrcaLab grows on the shore of the island like a huckleberry bush sprawling from an old-growth stump: organic and nestled into its place. And what a place it is.
It's a vision of the way the lands and waters of Puget Sound used to be.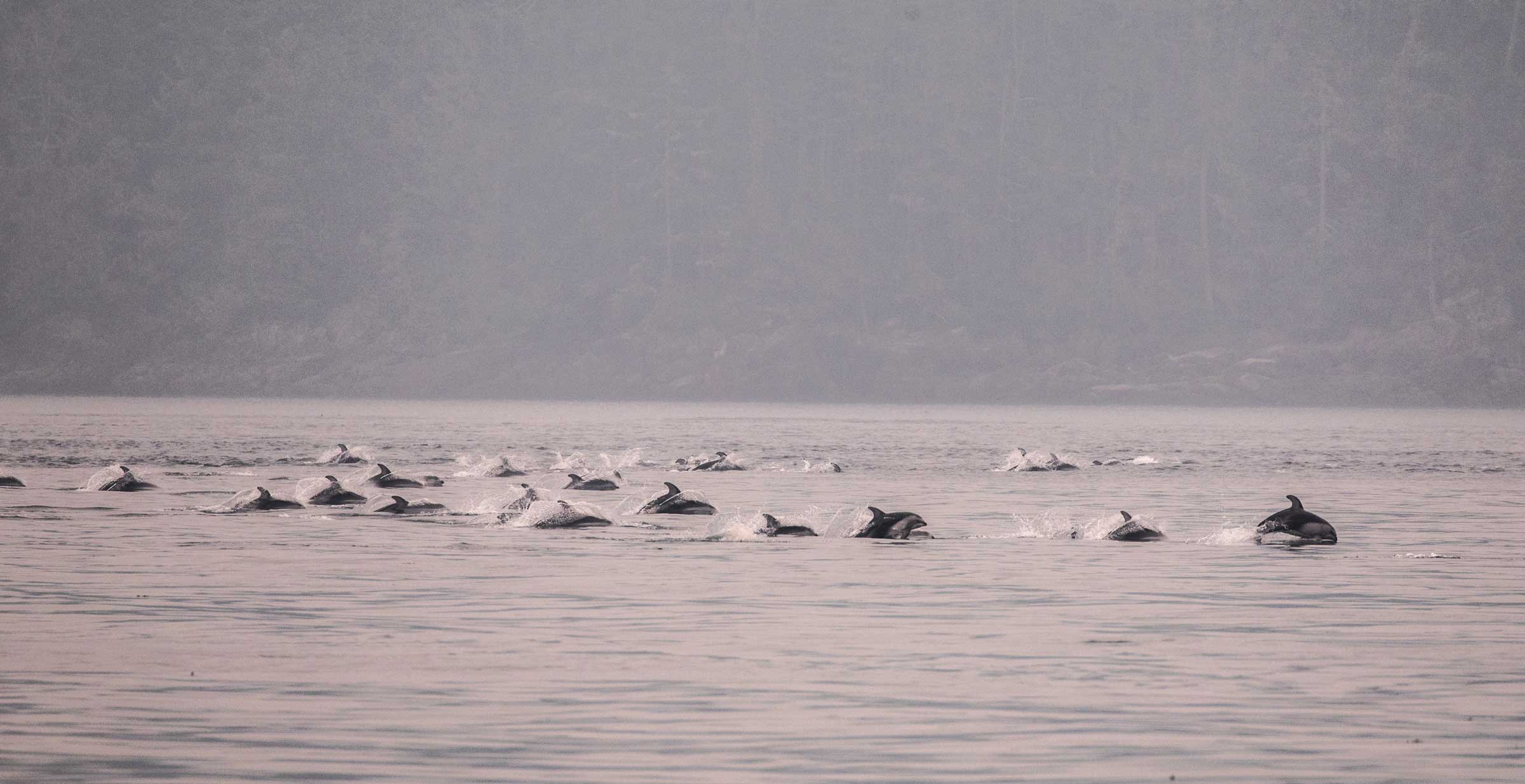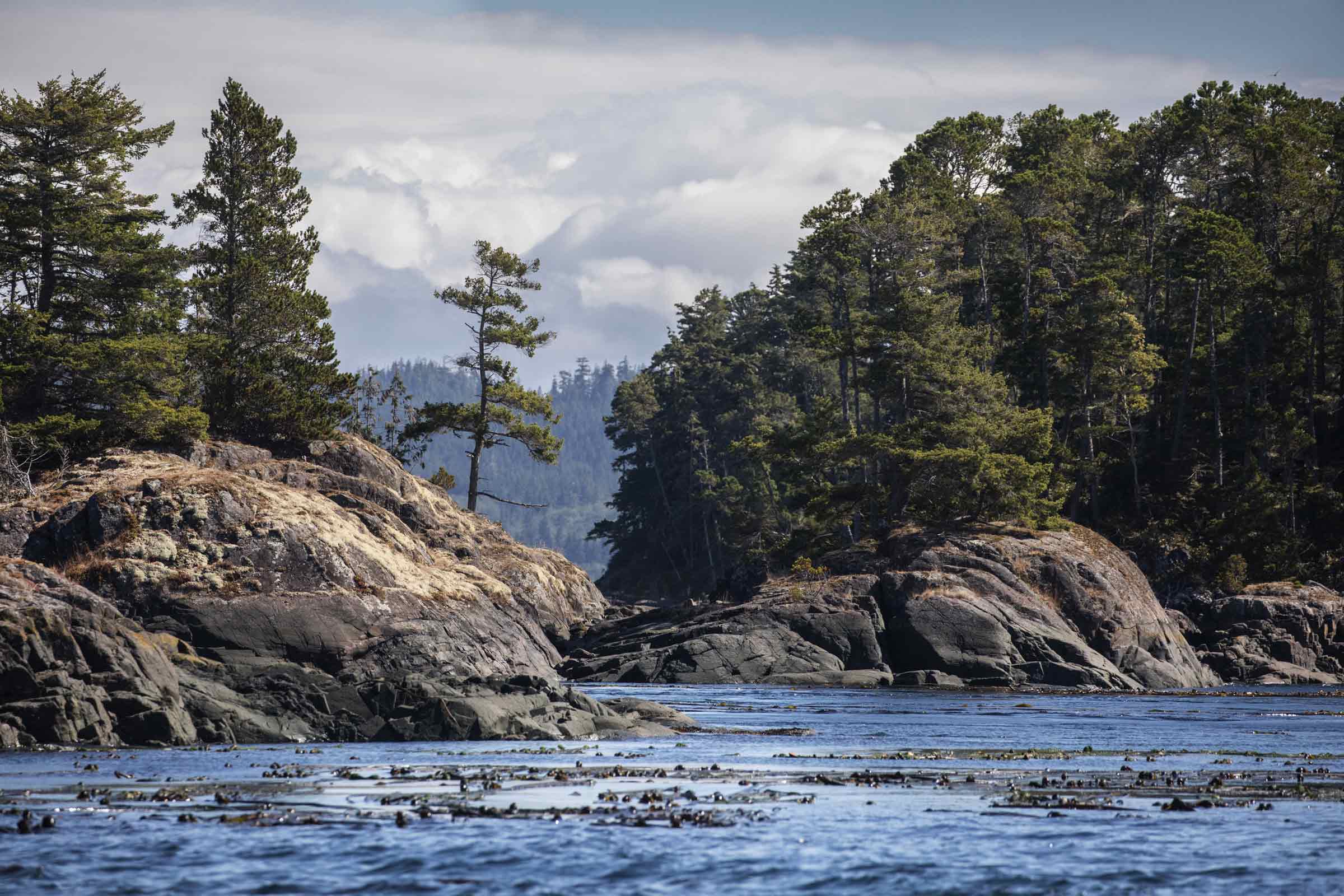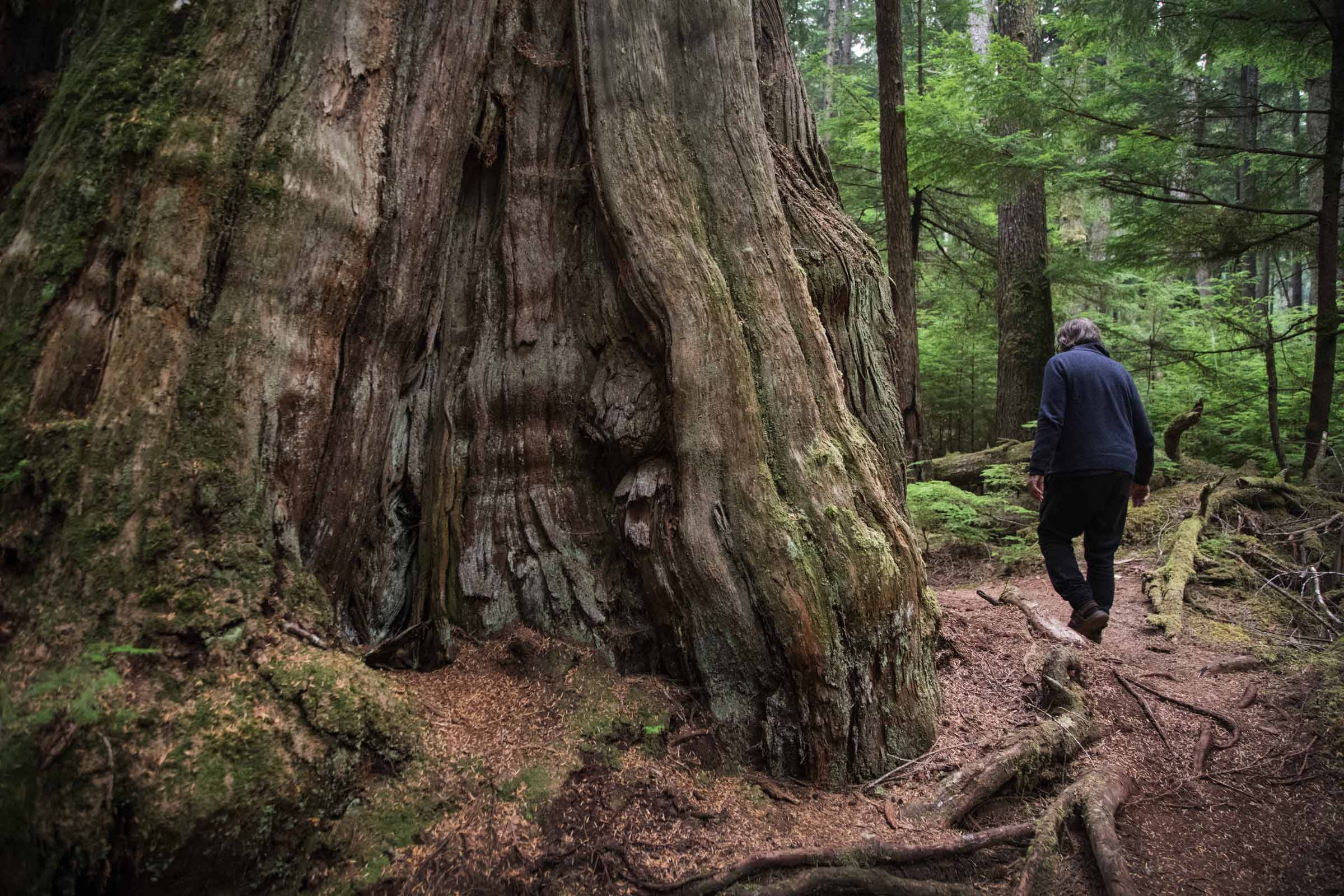 Behind the lab, a 1,000-year-old cedar reigns over woods in which the very light seems green. The ground underfoot is thick and soft with deep duff, and forest cloaks the land to the waterline. Beaches, never armored or walled off from the nourishing sea, are piled with driftwood and wrack.
On these remote islands of the Broughton Archipelago, bears turn over rocks, looking for crabs, and ravens gronk in the woods. The jade green, clear, clean water is alive with seabirds, humpbacks and dolphins. Bones picked clean and wedged between beach stones attest to a bounty of fish.
OrcaLab has been Spong's listening post since 1970. What he wants to hear — and has obsessively recorded 24 hours a day, seven days a week during summer and fall all those decades — are the sounds of the northern resident whales that cruise the waters of Blackfish Sound and Johnstone Strait.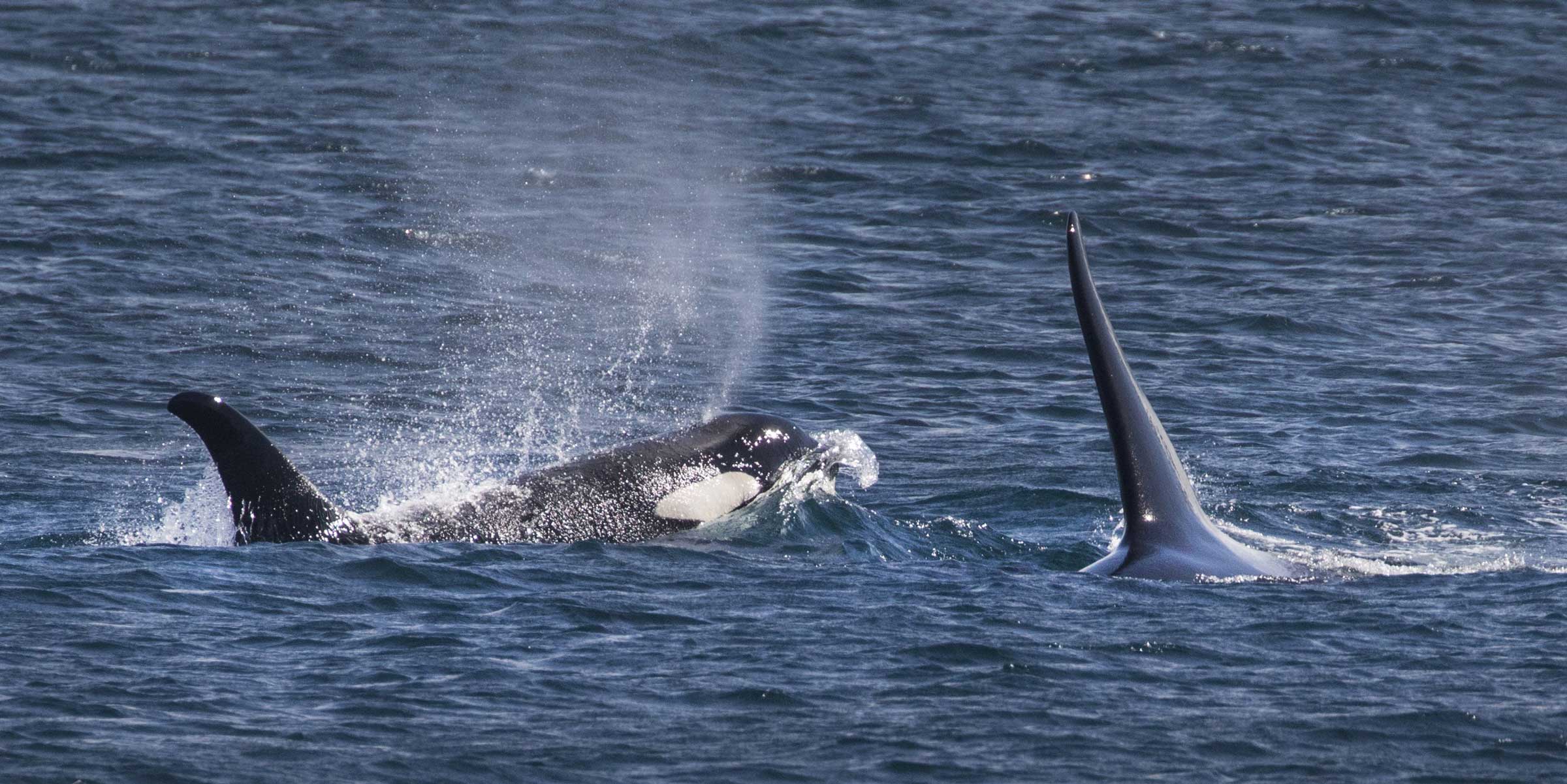 Leaning on a wooden rail of the deck overlooking the glassy water, Spong speaks softly of the life he and his wife, Helena Symonds, have lived here amid the whales.
Behind him, inside his lab, an ever-changing cadre of research volunteers monitors feeds from underwater cameras Spong has placed throughout the area over the years to non-invasively document the lives of passing whales. Hydrophones — underwater microphones — also monitor the water from a listening network Spong has established over about 50 square kilometers in the orcas' core habitat. Live webcams also bring the wonder of this place to the world.
Among the first to understand the complex emotional lives and intelligence of orcas, Spong also was among the pioneers who insisted on a name change to orca from killer whale, to better reflect the nature of these animals that for so long were feared and maligned as random and vicious killers. Orcas are efficient and skilled hunters. But never in the wild has an orca been known to attack a human, even when captors took their young for aquariums.
Trained as a brain scientist, it was while working with captive whale Skana at the Vancouver Aquarium in 1967 that Spong discovered he was interacting with a complex mind.
It wasn't long before he spoke out against captivity, earning his employer's displeasure. After leaving the aquarium, he quickly established Orca­­Lab. By now he has logged thousands of hours of orca sounds and images and remains even more convinced that humans share space with beings that have capacities we are only beginning to discover.
"They are so successful," said Spong, reflecting on Orcinus orca, ruler of the seas and the top predator in every ocean of the world. They live in cooperative cultures and even in peace among different tribes of their own kind. In the North Pacific, northern and southern resident orcas, transient orcas — or Bigg's killer whales — and a third type called offshores have worked out a sophisticated diplomacy, sharing space over a vast territory. While they will overlap in their hunting and travels, they mostly each keep to their distinct ecological niches.
The northern residents generally keep to northern Vancouver Island and Southeast Alaska, while the southern residents ply the trans-boundary waters of the Salish Sea between the U.S. and Canada and outer coast of Washington, Oregon and even California. The transients travel both places and the offshores typically keep to the outer continental shelf. The three types don't interbreed, don't share language, food or culture, and are not known to fight.
Specialization in diet might be one reason: The transients eat seals and other marine mammals; the offshores eat sharks, while the northern and southern residents eat fish, mostly chinook salmon.