Native American women have been targeted with high rates of violence, murder, rape and disappearance for centuries. This ongoing series explores how activists, communities, lawmakers and law enforcement are raising awareness and working for change.
Episode 1
'We cannot be invisible any longer'
August 11, 2019
On a sunny Saturday in November, dozens of relatives and friends of Rosenda Strong dressed in red and marched through the streets of Wapato in Yakima County. The 31-year-old mother of four had been missing for seven weeks. In April, a vigil was held at a park in Kent to remember Alyssa McLemore, who went missing in 2009 at age 21. They are among the untold numbers of Native American women who have gone missing or been found murdered, with little attention paid outside of Native communities. Advocates say the disproportionate violence and homicides experienced by Native women have been veiled by institutional racism, the invisibility of Native identity, and poor record-keeping by law-enforcement agencies. The Missing and Murdered Indigenous Women movement aims to reveal this reality by leading marches, gathering data and telling their stories.
READ MORE: New report highlights flaws in police data on missing, murdered indigenous women and girls
Episode 2
'Say her name'
August 11, 2019
Roxanne White sees what could have been her fate in the faces of Missing and Murdered Indigenous Women. An enrolled citizen of the Nez Perce Tribe who was born and raised on the Yakama Nation Reservation, she is one of the most prominent activist voices in Seattle. She harnesses the power of her story to fight for families and victims, and raise awareness of the disproportionate danger that Native women face.
Episode 3
'Justice for Rosenda'
October 2, 2019
Rosenda Strong was last seen one year ago today, on Oct. 2, 2018. She was a mother of four, a citizen of the Confederated Tribes of the Umatilla Indian Reservation and a descendant of the Yakama Nation. Her family and authorities searched for her for 275 days before her remains were found in an unplugged freezer in Wapato, Yakima County, on July 4, 2019.  With few answers and Rosenda's body still in the crime lab, her family struggles to heal from the loss while still keeping her story in the public eye. Anyone with information about Strong's case can call the Yakama Nation Police Department at 509-865-2933 or the FBI at 509-990-0857, case number 18-010803.
READ MORE: "We have her back; not the way we wanted": Body near Toppenish confirmed as Rosenda Strong
Episode 4
'An open wound': Searching for Alyssa McLemore — COMING SOON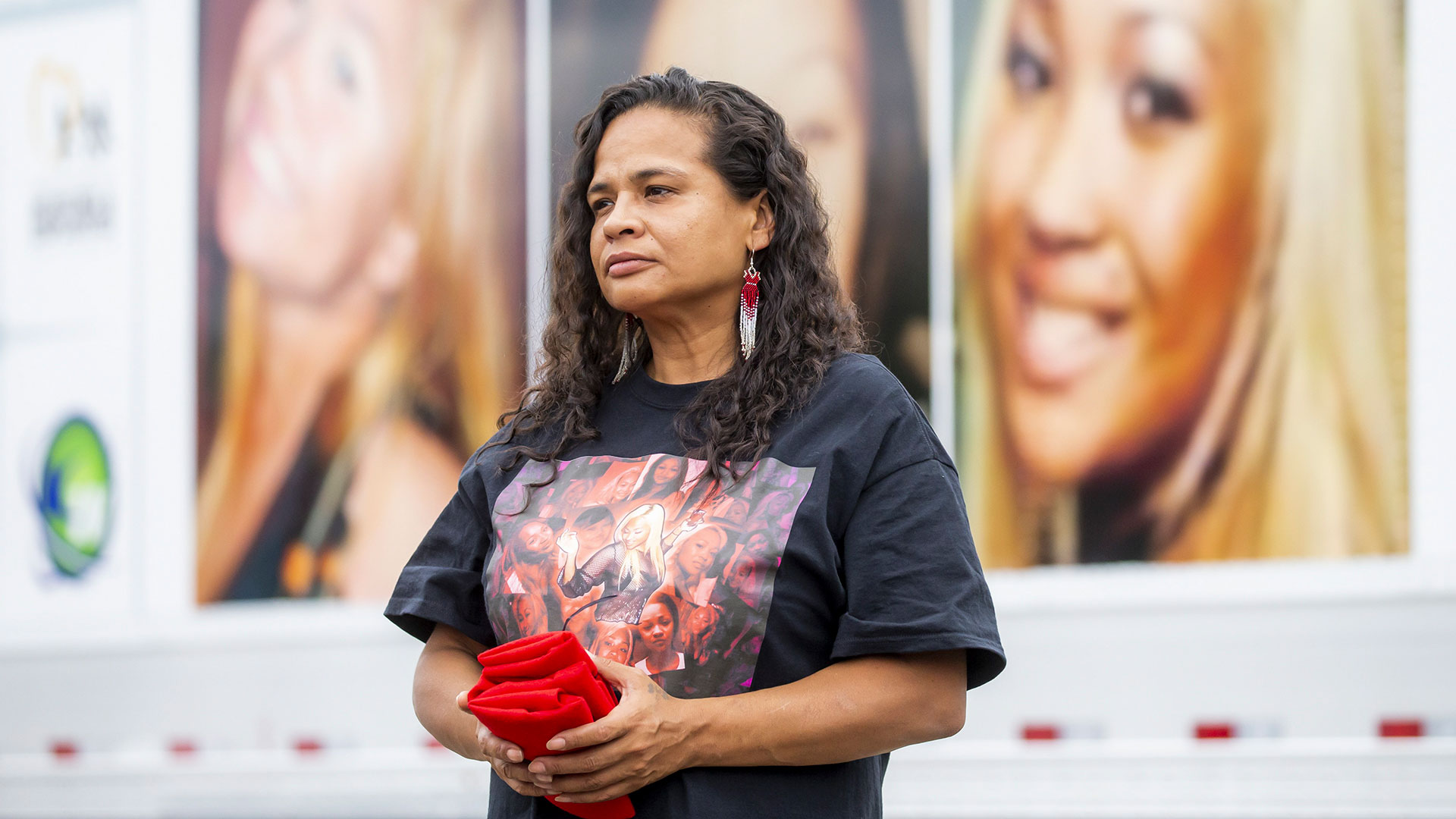 This is a part of an ongoing video series. Please bookmark this page and check back for future episodes.
About the project
On Jan. 20, 2018, Native American women led the Seattle Womxn's March with a striking statement emblazoned on a handmade sign: Missing and Murdered Indigenous Women.
It was a call to action and a demand for lawmakers, law enforcement, the media and the general public to pay attention to the crisis of violence inflicted on Native women for centuries.
Missing and Murdered Indigenous Women (MMIW) is a grassroots movement that began with First Nations women and families in Canada, and compelled the Canadian government to initiate a national inquiry.
The movement has gained momentum in Washington and other U.S. states as organizers lead marches, lobby lawmakers and partner with local organizations like the Urban Indian Health Institute to collect data that backs up their lived experiences.
Seattle Times journalists Bettina Hansen and Lauren Frohne have been following the efforts of local advocates and families who have lost loved ones, and are working to craft stories to reach our readers in a way that feels as personal and grassroots as the movement itself.
Reach out to us with your comments, ideas and stories for this docuseries, "Not Invisible," at MMIWstories@seattletimes.com.
Credits
Cinematography: Bettina Hansen and Lauren Frohne
Video editing: Lauren Frohne
Reporting and text: Lauren Frohne and Bettina Hansen
Web development: Frank Mina
Project editors: Kris Higginson, Ray Rivera, Danny Gawlowski
Audience engagement: Nick Saffan, Nick Eaton